AT&T Getting the LG Nitro HD- It's Official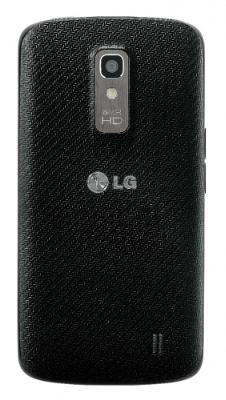 Previously we wrote about the LG Nitro HD coming to Canada, but it will be arriving in the United States on AT&T for $250 beginning on December 4th.


The LG Nitro HD is a 4G LTE capable smartphone powered by Android but it doesn't look like the device will be shipping with Ice Cream Sandwich, although it is possible ICE will arrive in early 2012. This is actually only the third LTE-enabled smartphone on the AT&T Wireless network so people you're definitely in for a treat.
Display wise take a look at a 4.5-inch True HD AH-IPS (Advanced High-Performance In-Plane Switching) display. If you're slightly confused and not exactly sure what all of this means you're not alone. AT&T would like you to know there is a 500 nit display which should allow for almost life-like rendering and easy viewing even in direct sunlight. Just know you'll like what you see and glares shouldn't be a problem either. Under the hood you'll find a 1.5GHz dual-core processor ensuing you have a very snappy and responsive device. Following along with processor speed you'll be happy to know the LG Nitro HD is equipped with 4GB of memory and there's a microSD slot for 16GB of additional memory that is included with your purchase.
The LG Nitro HD does come equipped with a rear-facing 8-megapixel camera that has been neatly packed into this rather thin smartphone which carries the dimensions of: .27" X 2.67" X 0.41".
(
via
SlashGear)
Join in and write your own page! It's easy to do. How? Simply click here to return to Smartphone News Blog.