LG Nitro HD aka LG Optimus LTE Coming to ATT Wireless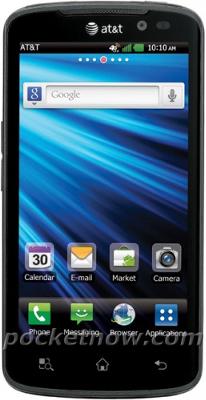 Bell Canada just received the LG Optimus LTE but Americans can rest easy knowing the device is coming to ATT Wireless and will be branded as the LG Nitro HD here in the United States. This smartphone is really going to take advantage of AT&T's super fast networks, both the 4G LTE and its 4G HSDPA network at 21Mbps.


The LG Nitro is going to face stiff competition from the Galaxy Nexus to see which will be the first truly US HD smartphones to hit the market.
Looking at the specs the Nitro is not shabby at all. We're talking a 1.5GHz dual-core processor complete with 1GB of RAM on board and 4GB of ROM (plus microSD expansion) all running on a 1830mAh battery.
Everyone likes to know about screen resolution and your eyes are going to like 1280 x 720 these subpixel specs may actually top out better than Samsung's Pentile Matrix which is the company's first smartphone running Google Android's Ice Cream Sandwich operating system.
Unfortunately, it looks like that the LG Nitro will not come equipped with Ice Cream Sandwich, instead will have the older version of Gingerbread... let's hope the update comes sooner than later though.
Read
via PocketNow
Join in and write your own page! It's easy to do. How? Simply click here to return to Smartphone News Blog.