Sony Ericsson Xperia arc S and Xperia neo V Launched in United States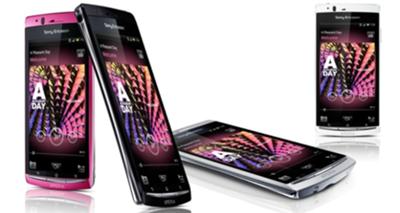 Sony Ericsson Xperia arc S
Sony Ericsson is coming to a wireless retailer near you if you live in the United States. After having success in the U.K. the Xperia arc S and Xperia neo V have arrived in America. Both of these smartphones will be shipping with Google Android 2.3.4 aka Gingerbread along with custom Xperia user interfaces.

What we have are two devices at opposite ends of the smartphone spectrum where the Xperia arc S is the high-end model and the Xperia neo V is the low-end smartphone.

Taking a closer look at Sony's Xperia arc S you'll find a 1.4GHz single-core processor and the phone comes with an 8.1-megapixel rear-facing camera with Exmor R for mobile image sensor (honestly stumped on exactly what that means but it must be good apparently). What's going to make this smartphone fly off the shelves will be the display. We're looking at a 4.2-inch Reality display replete with Mobile BRAVIA Engine.

The Xperia arc S comes in several colors including:



Pure White


Gloss Black


Midnight Blue


Misty Silver


The price is going to be $549.99 as it is unlocked.
Now let's see what's under the hood of the Sony Ericsson Xperia neo V.
The Xperia neo V comes with a 3.7-inch display and a 5-megapixel rear-facing camera. You'll want to grab this smartphone immediately as it will only be $349.99 unlocked.
Read
via SlashGear
Join in and write your own page! It's easy to do. How? Simply click here to return to Smartphone News Blog.