New Blackberry Running QNX Operating System Has Been Spotted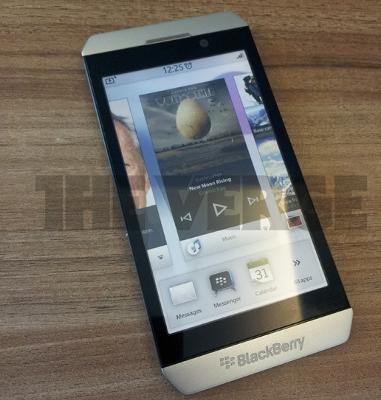 The next generation of Blackberry devices is underway and here is a first look at the Blackberry codenamed "London" which sports the next generation QNX operating system. The device is slated for a June 2012 release. This is an eternity and much can change before then but there are specs as well to take a look at.


The Blackberry London comes with a TI OMAP 1.5GHz dual-core processor, 1GB of RAM and 16GB of onboard storage. Well, the specs look great so far but there's definitely move coming too.
Blackberry will be adding two cameras: an 8-megapixel rear camera and a 2-megapixel front-facing camera for all of you folks who now use your smartphones as regular cameras. No word on video specs just yet.
Apparently, the Blackberry London is thinner than the iPhone 4, but it may have some boxiness to it since reports state that you can stand the smartphone up on one of its sides. The device also is reported to be roughly the same size as the Samsung Galaxy II (although, no definitive reports on which model).
You can take a look at the screen to attempt to figure out which OS is running but most likely this is a losing endeavor. More likely, the smartphone is a dummy model pictured so not a true reflection on how the OS would display on the London.
The Blackberry London does resemble the
Blackberry Porsche Design P9981
so it is highly likely that you're seeing a Porsche designed Blackberry headed for countries other than Canada or the United States.
Going after lower-tier smartphones is definitely going to be a thing of the future and RIM has goals of introducing two lower-end devices. Also the next version of the Blackberry Torch is going to be very thin and feature a 3.7-inch display and slide-out keyboard.
Okay, the sources of sources (if that makes any sense) is still investigating the validity of the Blackberry London so stay tuned for any updates. As you are aware, this is one of the risks of reporting speculative news and not having everything absolutely concerned. Folks, to be honest we may be dealing with a cruel joke on our hands but until then, what is pictured can be deemed as real.
Read
via The Verge
Join in and write your own page! It's easy to do. How? Simply click here to return to Smartphone News Blog.