Motorola Droid Razr Oops Motorola Spyder Exposed Ahead of Time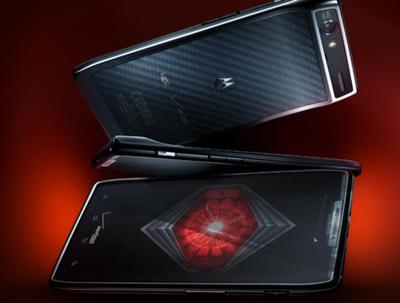 Motorola Droid Razr (Spyder) Leaked Image
The Motorola Droid Razr is launching tomorrow but the folks at Motorola did a horrible job at hiding the surprise.

For starters, in the teaser image they left the actual name of the device on the file so we all know it will be called the Motorola Spyder on tomorrow. Also it is never a good idea to leave the full image of your new smartphone in plain view if you don't want it picked up by the media and sent all around the internet.

Here's what can be learned from the new Motorola Spyder:

super-thin smartphone with kevlar backing
Droid X style hump on the top
rear camera (hoping 8MP) with 1080p HD video capture
front-facing camera
four capacitive touch buttons
redesigned Droid eye
Looks like for some folks there really won't be a reason to check-in to Motorola's scheduled product launch now.
Join in and write your own page! It's easy to do. How? Simply click here to return to Smartphone News Blog.