Blackberry Touch Simply A Stunning Smartphone
Research In Motion's Blackberry Touch is a step up from all previous smart phones that the company has put out. This device actually goes by several names and it would be horrible if you were not informed about all the different names given to the Blackberry Touch which includes: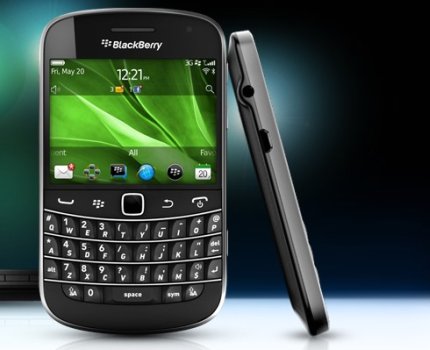 Blackberry Bold Touch 9900
Blackberry Bold 9900
Blackberry Dakota
Blackberry Magnum.
Believe it or not all four of these names still point to one device.
This is definitely a smartphone that will give Apple Inc. a run for their money. The Blackberry Bold incorporates two key features from One Infinite Loop: 1. Thin design 2. Touch. Let's get right to the thin design of the Blackberry.
Stunning Design And Dimensions
Research In Motion really decided to take the Blackberry brand in a new and better direction when you consider the design of the Blackberry Touch. No longer are you looking at a smartphone that has seen its glory days in the rearview mirror, now you are beholding the future of smartphones with the Blackberry Bold 9900.
This one of the thinnest Blackberry smartphones ever and it is elegantly wrapped in a brushed stainless stell frame. The metal makes the device have substance while it is in your hands but the composite backing and sculpted surfaces makes the phone lightweight and durable at the same time too.
The dimensions of the Blackberry Bold are: 115 x 66 x 10.5 millimeters and the smartphone only weighs 130 grams.
Yes, Please Touch
The Blackberry Bold is a phone that is made to be touched. It comes equipped with a TFT capacitive touchscreen composed of 16 million colors. The display is 2.8 inches with 640 x 480 pixels which provides a 286 pixel density. If this is too much information just know the display is second to none.
There's the best of both worlds because not everyone is a fan of touchscreens, so you'll be happy to know there is a QWERTY keyboard along with touch-sensitive controls and an optical trackpad.
What's Under The Hood
The Blackberry Touch comes equipped with a 1.2GHz QC 8655 processor allowing for 8GB of internal storage and 768MB RAM. If that is not enough for you there's also a microSD card slot allowing for upto 32GB of memory. For most individuals it will be extremely difficult to outdo the memory and processor on this smartphone.
RIM simply gave you more than enough to live a productive and fun experience on devices which have been addictingly called, "Crackberries" by their most avid users.
Like pictures and video?
Apparently, smartphones are on a quest to replace digital cameras for most individuals and you will find a 5-megapixel rear-facing camera with LED flash on the Blackberry Bold 9900. There are a few neat features with the camera when you can geo-tag, there's face recognition and image stabilization too. Video is in the form of 720p HD (this could be much better though).
Key Blackberry Bold Features
The operating system is RIM's Blackberry 7 OS which is a major upgrade from previous versions of the software. So if you haven't checked out the new OS you are going to be pleasantly surprised.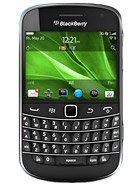 Improvements include faster loading, scrolling and zooming allowing you to get things done without delay. One major feature that is slowly catching on is the Near Field Communication (NFC) that is standard fare on this smartphone. Google and several payment processors want NFC to be the wave of the feature where you smart phone is actually your wallet.
Obviously, no one can bee all work on the enterprise or all play and RIM recognizes this so they use Blackberry Bold Technology to help separate your work life and private life all on the same device. Clearly, this is beneficial and we can all say goodbye to the days of carrying around a work and personal cellphone when these types of technologies are available on the market.
The features list keeps on running.
Your Blackberry also functions as an organizer, voice memo/dial and there's predictive text input. Since you'll want to stay connected wherever you are, WLAN includes Wi-Fi 802.11 b/g/n and Bluetooth. If work is something you like to do on the go then the Document viewer and having access to the Blackberry maps will help you out tremendously.
Battery Life
There's a lithium-ion 1230 mAh battery on board that will give you the following:
Standby: up to 307 h
Talk time: up to 6 h 30 min
Music play: up to 50 h
So yes there is also MP3 and MP4 capable music players that support additional formats too on the Blackberry Bold 9900.
New!

Comments

of comments have already been left on our site. Have your say about what you just read! Leave me a comment in the box below.