Blackberry Bold 9790 and Blackberry Curve 9380 Confirmed by RIM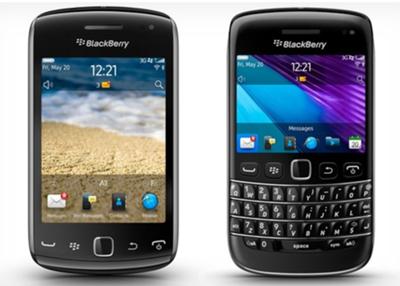 Finally, Research In Motion is coming clean and confirming the Blackberry Bold 9790 and Blackberry Curve 9380 are its latest smartphones. These Blackberries have already been paraded around online so no one is shocked that we're seeing them being confirmed by RIM today.


The phones are shipping with some goodies which include Blackberry OS 7, support for NFC and the obligatory Blackberry Messenger (we all know it wouldn't be a Blackberry without BBM). These Blackberry smartphones are going to come preloaded with Documents to Go Premium, Blackberry Protect for backup and Blackberry Balance which will separate personal from corporate. Apparently, the German wall has come crashing down many decades ago but the virtual wall must go up when it comes to content on your smartphone.
As is the case with Blackberry the Bold is the better of the two devices and it comes with a 2.44-inch, 360 x 488 touchscreen. The device is powered by 1.2GHz with 8GB of memory onboard and there is a microSD slot for expansion. This Blackberry Bold 9790 isn't going to be the best for photographs as it only features a 5-megapixel rear-facing camera.
How about the Blackberry Curve 9380?
Apparently, this device is more of a refresh than anything else. The Curve will no longer have a physical keyboard instead there will be a 3.2-inch, 480 x 360 touchscreen. The device is powered by a 800MHz processor (unconfirmed) and has 1GB of memory along with a 5-megapixel rear-facing camera.
Blackberry must be doing everything to keep itself relevant in the news because it has not released pricing information or availability but we expect this device to have a global launch in the coming weeks.
Read
via TheVerge
Join in and write your own page! It's easy to do. How? Simply click here to return to Smartphone News Blog.